INTRODUCTION
To help your organization communicate and celebrate being awarded this prestigious title, we have prepared complimentary marketing and communication materials for you.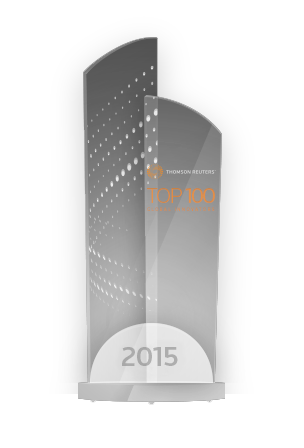 2015 TOP 100 GLOBAL INNOVATORS
The fifth-annual Thomson Reuters Top 100 Global Innovators report showcases the 100 most innovative organizations around the world in 2015. It highlights changes in list representation, industry-wide and geographically, as well as from a time-trend standpoint.
Visit the Top 100 Global Innovator's page on November 12, to see which of your peers made the 2015 list. Learn more about government, economic and other shifts that influence the changing landscape of the Top 100 Global Innovators.