YOUR PRIVACY MATTERS
By submitting this request you are opting in to receive our emails. Each email we send you will include the option to opt out of receiving future mailings. View our privacy policy.
Developments in Clinical Trials reports offer expert reviews of the trends and scientific developments that shape the clinical trial landscape. These insightful reviews are based on the strategic and scientific clinical data from Thomson Reuters
Cortellis™ Clinical Trials Intelligence
.
As the pharmaceutical industry strives to meet the ever-increasing complexity of drug development, new technology in clinical trials has become a beacon of hope. With big data comes the promise of accelerated patient recruitment, real-time
monitoring of clinical trials, bioinformatics empowerment of quicker phase progression, and the overwhelming benefits of precision medicine for select trials. Risk-based monitoring stands to benefit as well. With a strengthening focus on centralized data by the FDA and industry's transformative initiative, Transcelerate, a new era in trial risk mitigation has begun.

This report takes a look at:

Big Data: Clinical trial databases and clinical study results and associated publications continue to grow year by year, not only in volume but also (and more importantly) in variety and disparity.
Risk-based Monitoring: Historically, a feet-on-the-street approach has been the gold standard for risk-based monitoring of clinical trials. Soaring technology and the draw of big data have given the industry food for thought - why not benefit from real time electronic data capture by routing clinical trial information onto a centralized repository and conduct monitoring from there?
The Annual Meeting of the American Academy of Dermatology: Clinical trials on psoriasis, atopic dermatitis, and other skin diseases were discussed in detail at this year's meeting. This review of clinical research on novel therapies for psoriasis and atopic dermatitis reveals the impact of these diseases and the drug candidates that have been successful in phase II and III studies.

Missed the last issue? Click here to view the complete set of back issues for the Pharma Matters reports.
You may also be interested in....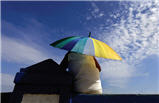 The Ones to Watch

Quarterly review of the most promising drugs reaching the market and moving between clinical trials.
Click here
Spotlight On...
Expert therapy area review of the key market players and deals highlights for leading areas of industry investment and development.
Click here